*NB* supported web browsers are Chrome and Firefox.
Users can connect to a Montage session via web browser. The user visits displaynote.com/join where they are greeted with options, depending on what device type they are visiting from.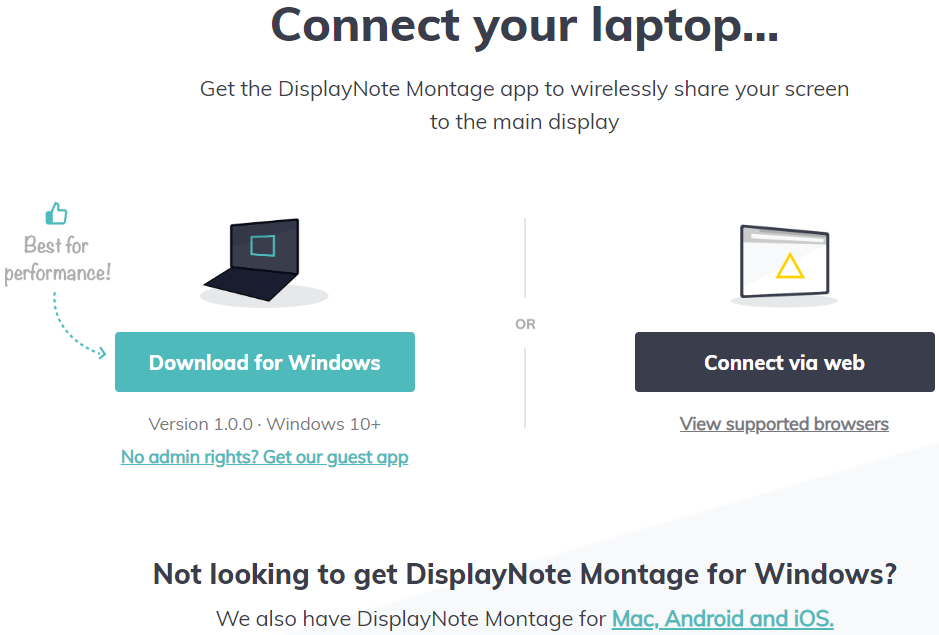 The user should select 'connect via web', which will take them to the Montage log-in page, where they are prompted to enter their name and session ID (and PIN, if required). Once they enter these details and click 'connect', they will be asked whether they want to share their entire screen, or an application window. Select one, then click 'share'.