Users have the option for DisplayNote Montage to only permit local connections. Simply access 'Settings' and click on the 'security' tab.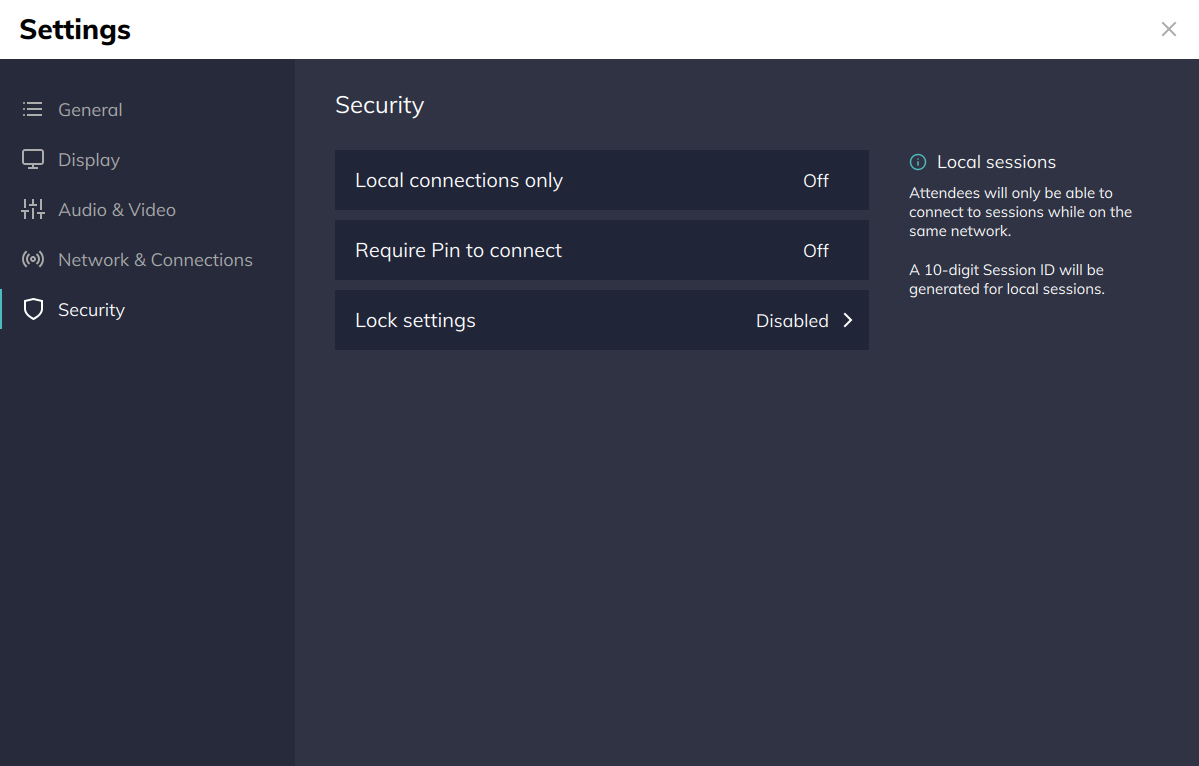 Turning this option on, means attendees will only be able to connect to sessions while on the same network. 
A 10-digit session ID will be generated for local sessions.