Any attendee of the session can upload files or links to the 'shared items' folder.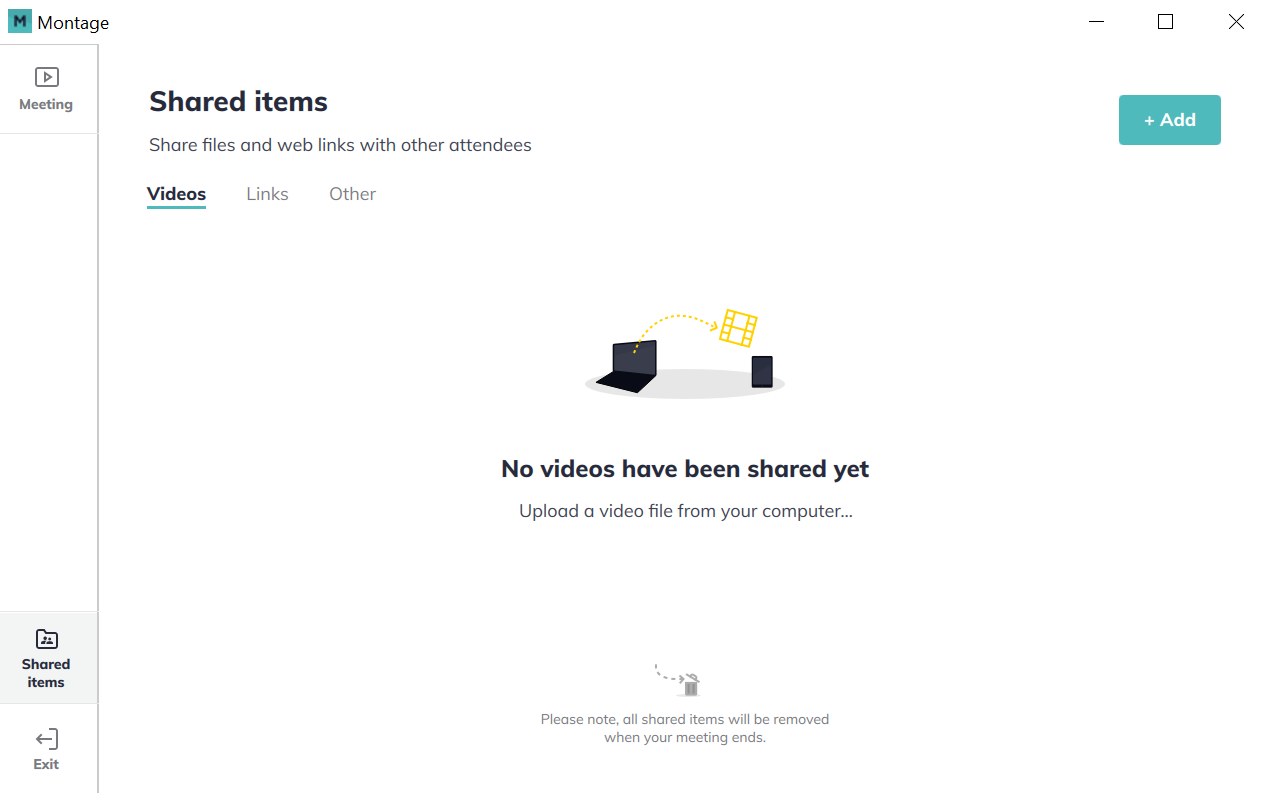 Simply click on 'shared items' on the left toolbar, and users can choose whether to add a file or link.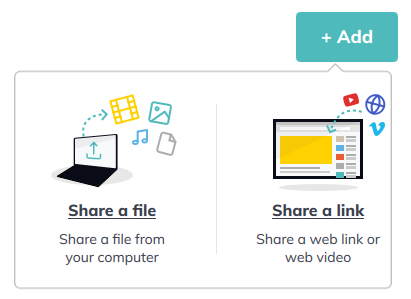 If a user wishes to share a file, they simply click on 'share a file' and browse their computer folders to select the file (video or image) they wish to add.
To share a link, the user should click on 'share a link' and copy and paste the link. Below shows the 'shared items' folder with some links added.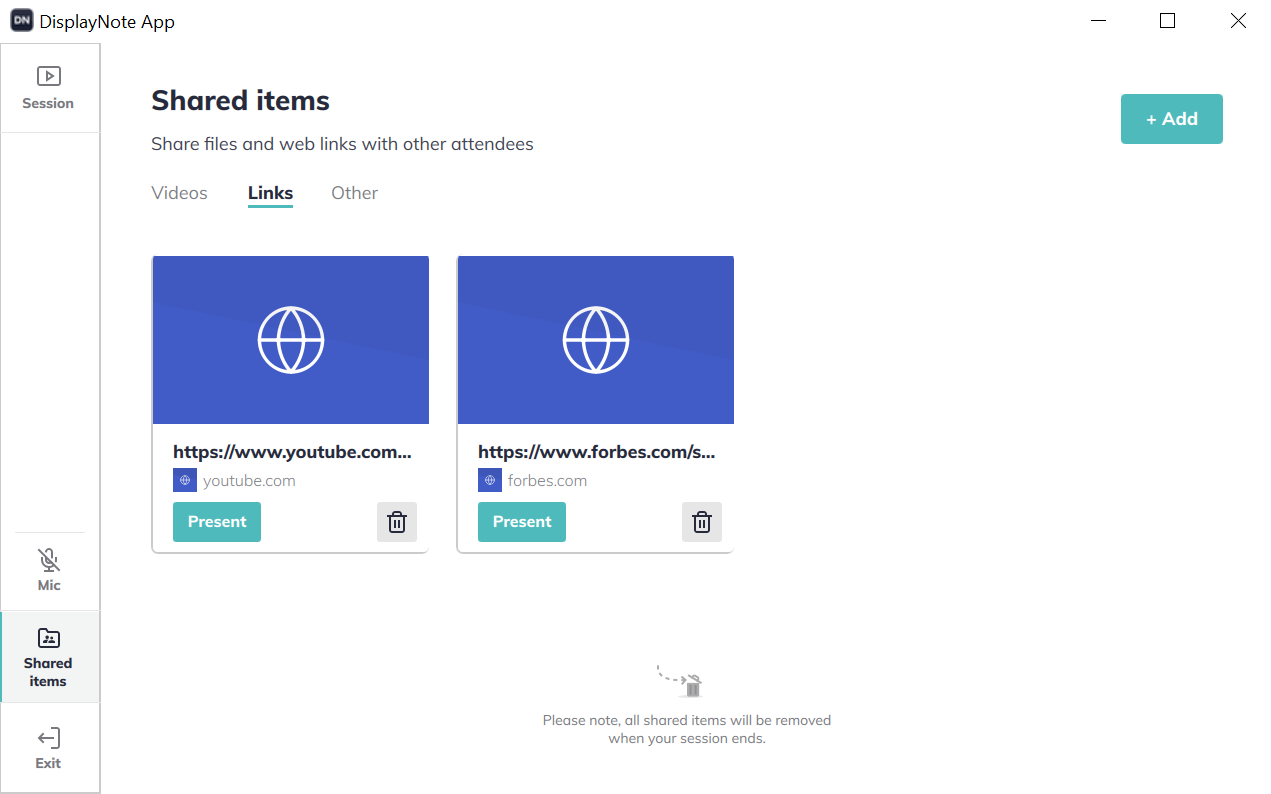 Attendees can access the shared items folder, and download any of these files to their own device, before exiting the session.