Recommended specs of host PC.
Recommended specs for DisplayNote Montage software-only

OS.

Windows® 8 (minimum), Windows® 10 (recommended).

CPU.

Intel® i5 4th Generation (minimum).

RAM.

8GB (minimum).

GPU.

Intel® HD Graphics 4000 or Intel® HD Graphics 2500 with latest drivers (minimum).
Licences.
If the user purchased Montage from DisplayNote directly, they will receive their licence key via email.
If the user's large format display includes a licence for Montage, the licence key will be provided alongside the device (either a flyer or sticker). If the user doesn't receive a licence key with their large format display, please contact the display manufacturer directly.
Installing and activating DisplayNote Montage.
Double click the 'setupmontage.exe' file and follow the prompts to complete the installation.
Once the installation has completed, open 'Montage receiver' from installed applications.
Once the user opens Montage, they will see two options: 'Activate your licence' or 'Try Montage'.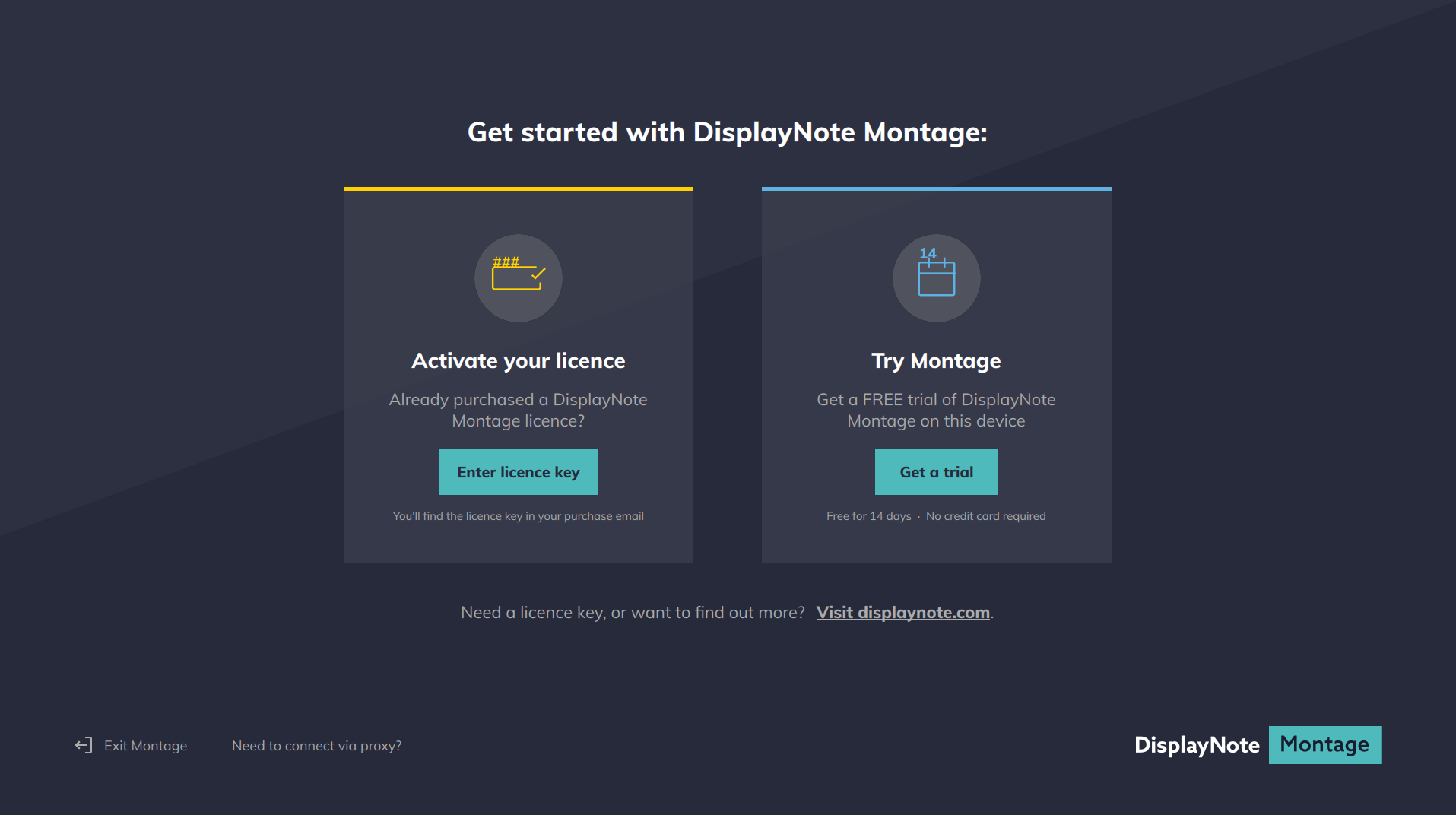 Activate a licence.
To activate a licence, click on 'enter licence key'. The user must fill in their email address, followed by name, company name, then licence key.
Once the user completes this form, and clicks on 'activate licence', Montage will open and create a new meeting.
Take a trial.
A user can take a trial of DisplayNote Montage by opening the software, and select 'get a trial'. Enter email address, name and company name. The 14-day trial will begin.