With DisplayNote Montage, users can take a 14-day FREE trial to experience it before they buy.
Please note: we recommend users download their trial on to a large format display. The display will act as the 'receiver', allowing users to join a session from their devices. You can either download it directly on to the display, or install it via a USB. Please see here for minimum specifications of the host device.
Start a trial.
Simply visit www.displaynote.com/free-trial and click 'download'.
Open Montage, and select 'Get a trial'.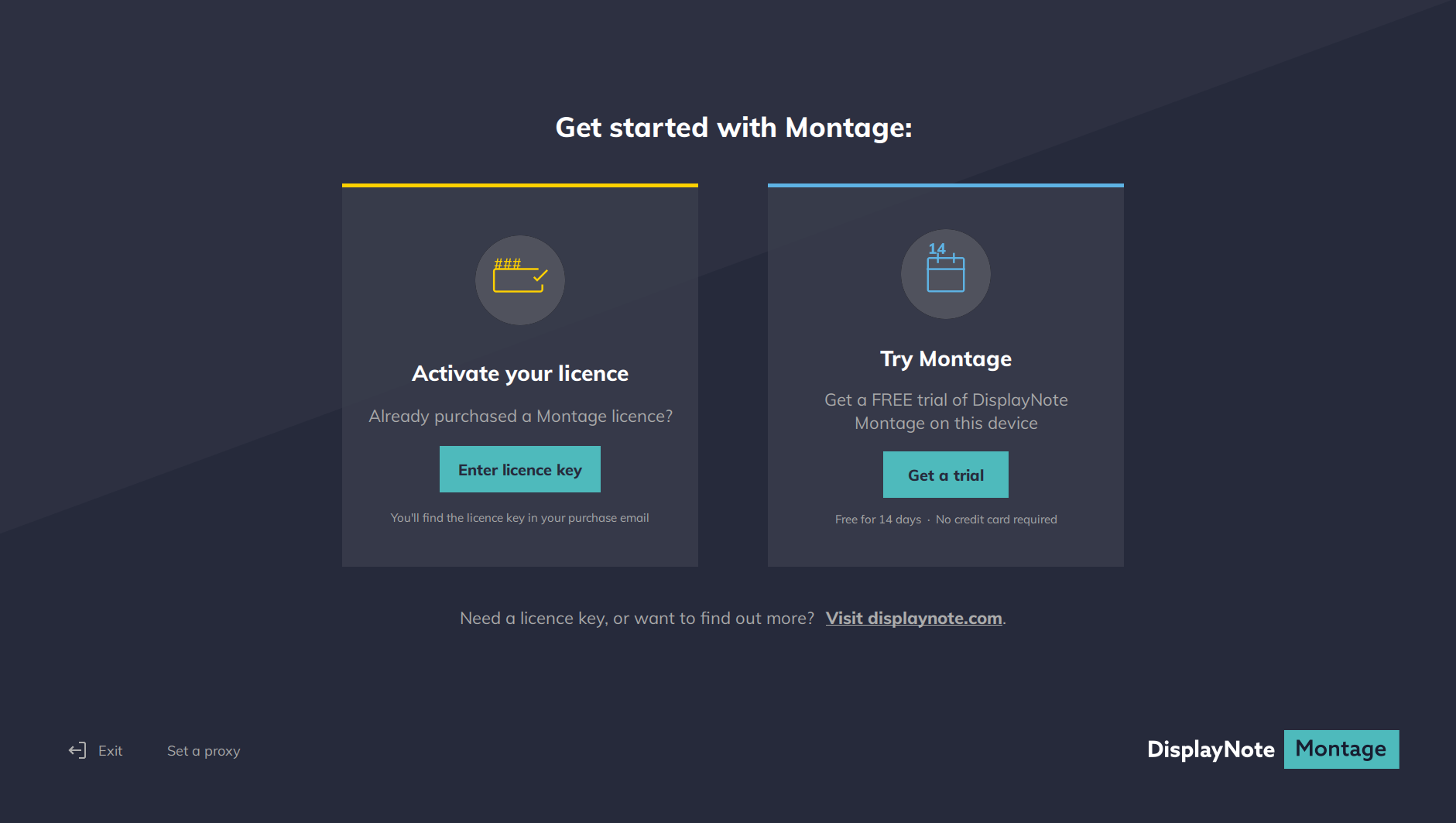 The user will be prompted to enter their email address, name and company name. Then they should click 'start trial'.
The Montage home screen will then open, and users can get started with DisplayNote Montage.