If it's the user's first time using Montage, they need to visit displaynote.com/join where they'll find instructions on how to join a session.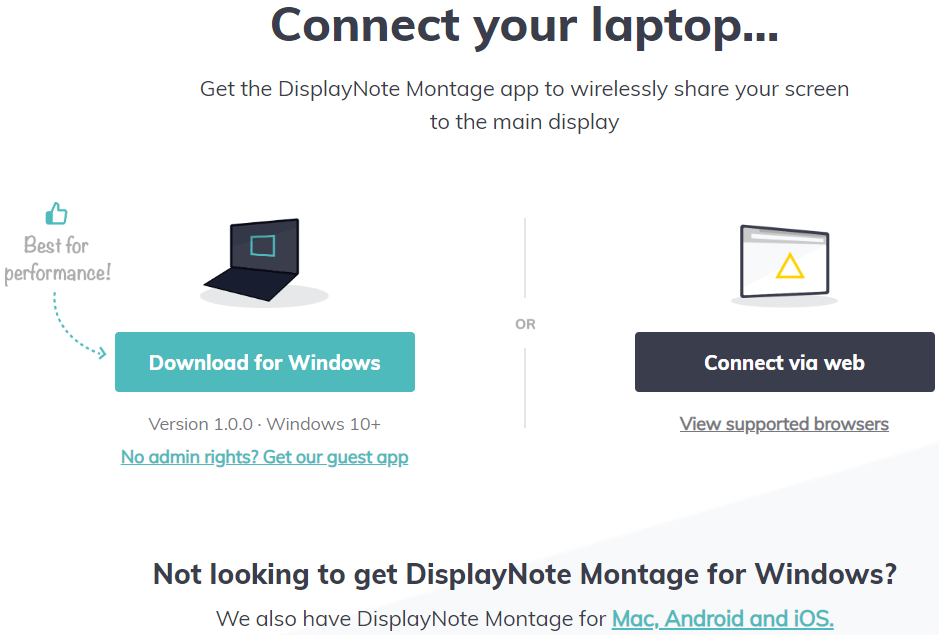 The displaynote.com/join page is shown above.
The page will adapt depending on the type of device the user is visiting the site from.In the screenshot above, this is what a Windows user will see. The page will prompt the user to download the Windows client, or alternatively they can join via web client.
If a user visited from a Mac, they would be prompted to download the Mac client, or join via web browser. The same goes with all device types.
Joining via native app.
Once the user has downloaded and opened the native application, the screen showed below will be displayed (note: this image is the Windows Application).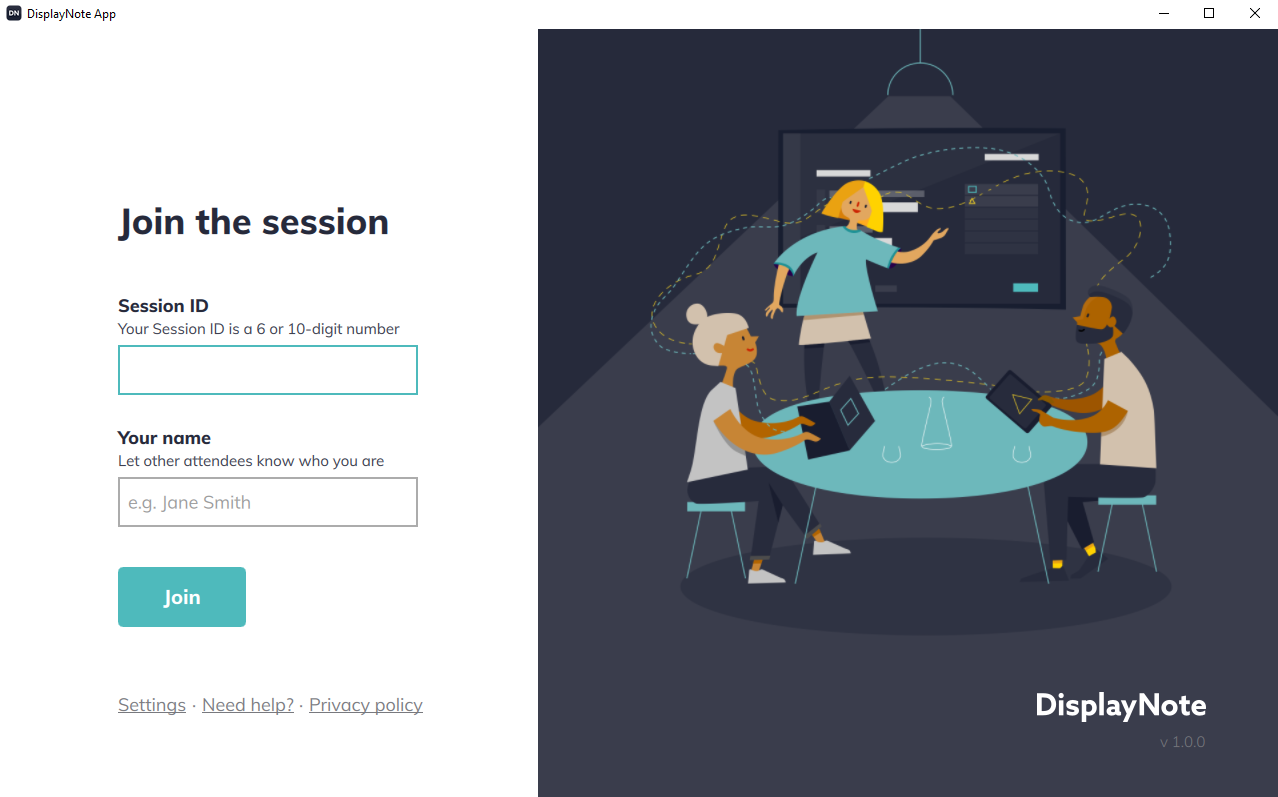 The user should enter the session ID and their name. If a PIN is required, this is an additional step. Session ID and PIN will be shown on the Montage home screen. Then click 'Connect'.
*NB* Users can share their entire screen from the Android app. From the iOS app, users select whether they wish to share an image, video or web page. If an iOS user wishes to share their entire screen, they can do so via AirPlay.