To access the settings menu, click or tap on 'settings' at the bottom of the home screen.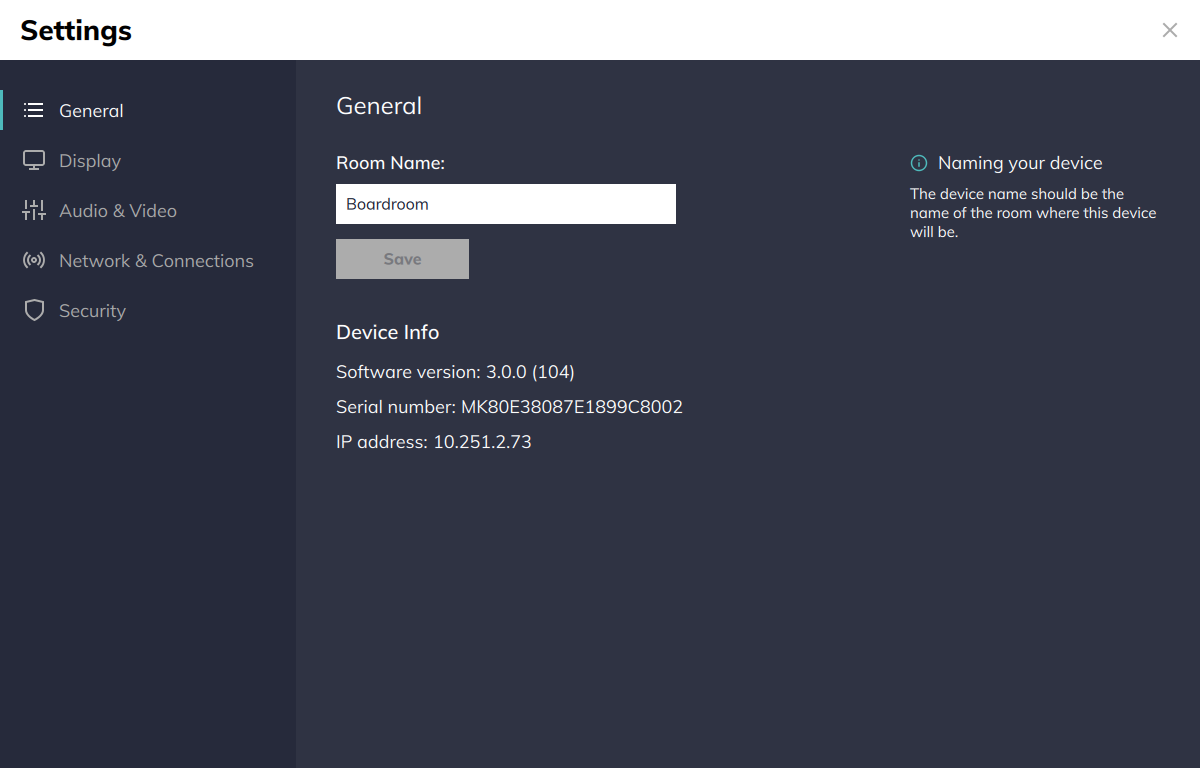 The settings menu is arranged into different tabs:
General.
Includes device information, such as version, serial number and IP address. Allows user to edit and save the room name, making the solution easily recognised if the user has more than one version deployed.
Display.
Here, the user can change the background image that appears on the Montage home screen. Also includes recommended image size.
Audio and video.
The user can select which speakers, microphone and camera to set up and use during their Montage session. Users can change video or audio outputs during a session, without disrupting the flow of the session.
Network and connections.
The user can choose to turn on/off AirPlay connections, Cloud connections, and Proxy connections. When the user clicks on AirPlay, further details such as AirPlay name and code are displayed.
Security.
Users can choose to allow local connections only (i.e. attendees will only be able to connect to sessions while on the same network). They can enable or disable a PIN, adding an extra layer of security for those connecting to a session. There is also the option for an IT admin to lock down all settings, so users cannot change settings.