Some users wish to add a PIN number, for an extra layer of security.
This can be done by opening DisplayNote Montage, accessing 'Settings' and clicking on the 'security' tab.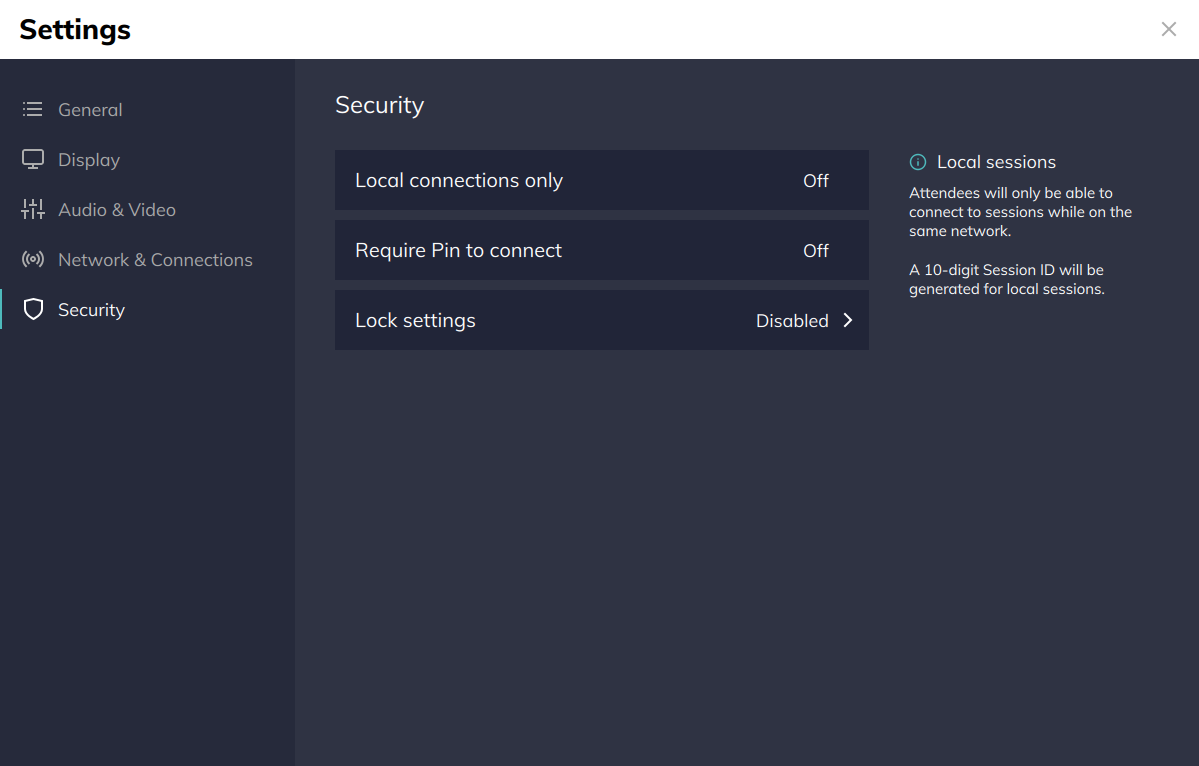 Where it says 'Require Pin to connect', click so it appears to be 'on'.
This will result in users requiring the Session ID and Pin to connect to a session (see below).