Montage supports a number of ways to share your screen without the need for an app. One of these ways is using a Chrome browser.

How to share your screen from Chrome:
Go to displaynote.com/join
Enter the session ID shown on the Montage home screen.
Enter your name.
Press Connect.
If you are the first person to connect, press Share my screen.
Choose to select your entire window or an application window.
Share your screen.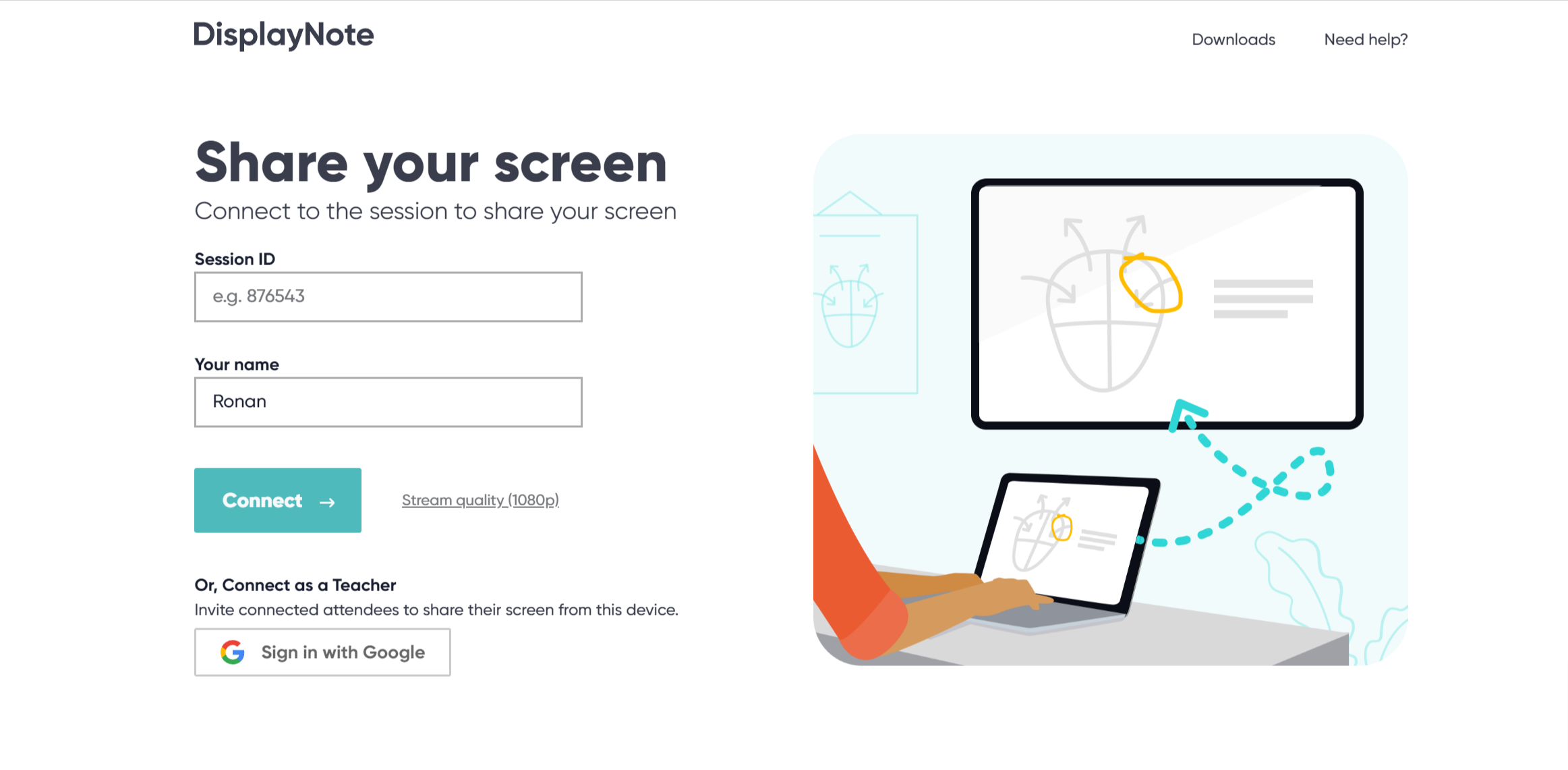 Note on performance
Using the web to connect has some benefits; easier connection and more reliability. However, the web also brings more variables into play, such as your network and bandwidth.
You should, therefore, not expect the same quality connecting via the web as you would when connecting by the dedicated DisplayNote applications. For the video stream, you can expect 16-17 FPS (frames per second). For static images or presentations, you can expect 20 FPS with medium quality.
Changing the resolution
Before presenting, you can choose the quality of your stream with 3 choices available:
720p:

Faster, more stable performance.

1080p: High quality, can slow performance.
High Frame rate: Produces higher frames per second on capable devices