Transparency is important to us, especially when it comes to how we communicate DisplayNote's service availability and uptime That's why we keep our servce uptime accessible to everyone.
During an issue
For issues that affect all our products, you'll find the most up-to-date information on DisplayNote Status.
The default view is 7 days. This can be changed via a dropdown in the top right of the screen.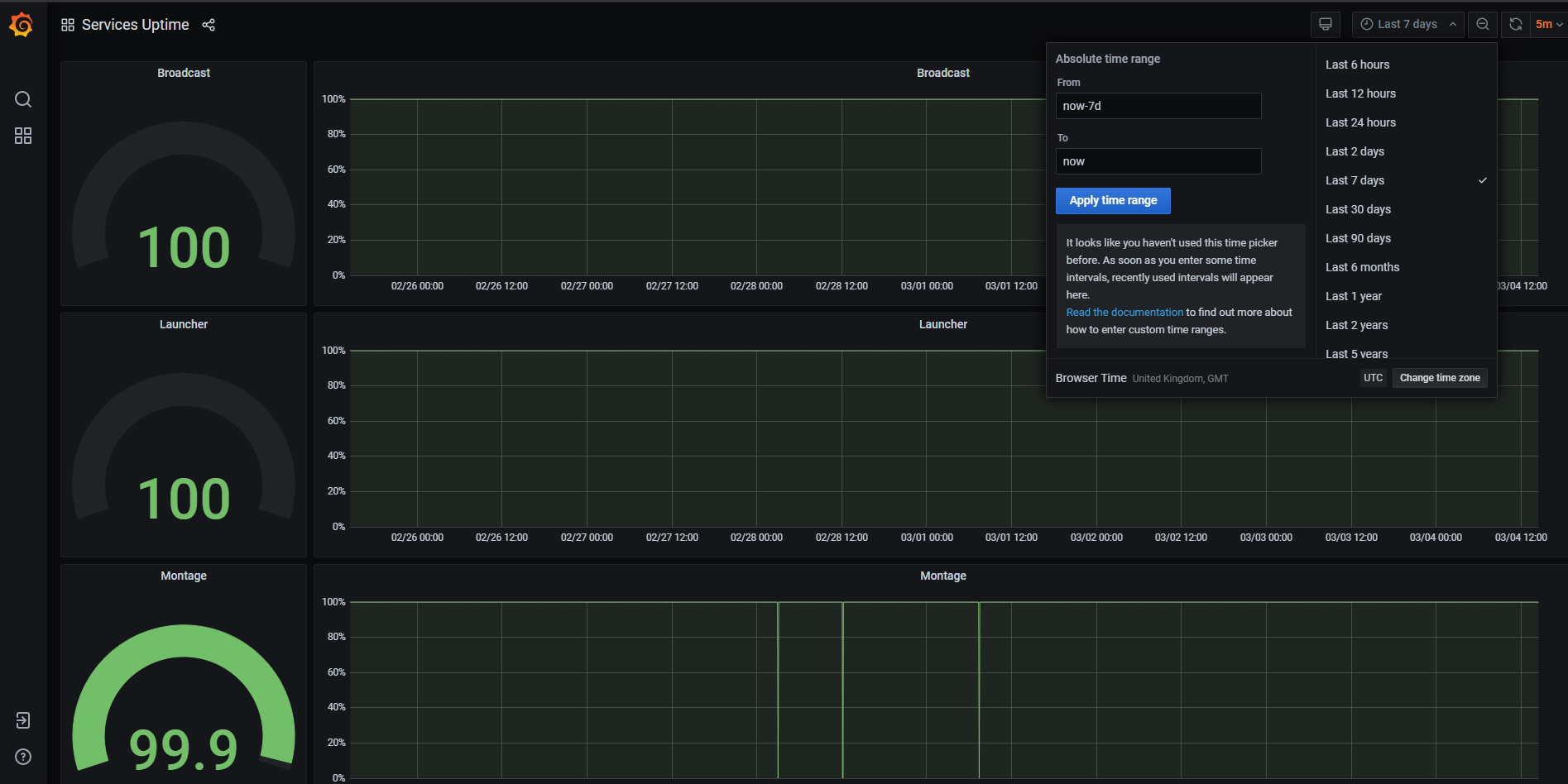 Here are a few other ways to stay informed:
Follow DisplayNote on Twitter

Follow @displaynote for up to date info on services and products

DisplayNote support

Email our support team at support@displaynote.com