How does the Omni speaker control work?
When connecting to an Omni enabled host, your laptop speakers are automatically connected to the rooms speakers. The room speakers will not appear as an option to select within your device. Instead Omni will mute your laptop and share the audio directly to your host device.
I am getting duplicated audio
If you are getting audio coming from your laptop and the Omni host device, you simply need to mute your laptop. Sound will then come just from your device. 
How do I change volume?
Once the sounds is coming out of the room speakers, you will need to use the room controls to turn the volume up or down. This is typically done with a remote control, or physical buttons on the device. For more information on how to turn up the volume on your host device, please check your manual for the host device, or contact the manufacturer. 
I am seeing an alert about muting my sound
Since Omni mutes your speakers, some video conferencing solutions such as Microsoft Teams will prompt you to unmute your speakers. You can simply ignore this alert, and press close.

If you unmute your device you may get an Omni notification that prompts you to once again mute your speakers. Unless you want the sound to only come out of your laptop, you should press the mute sound button.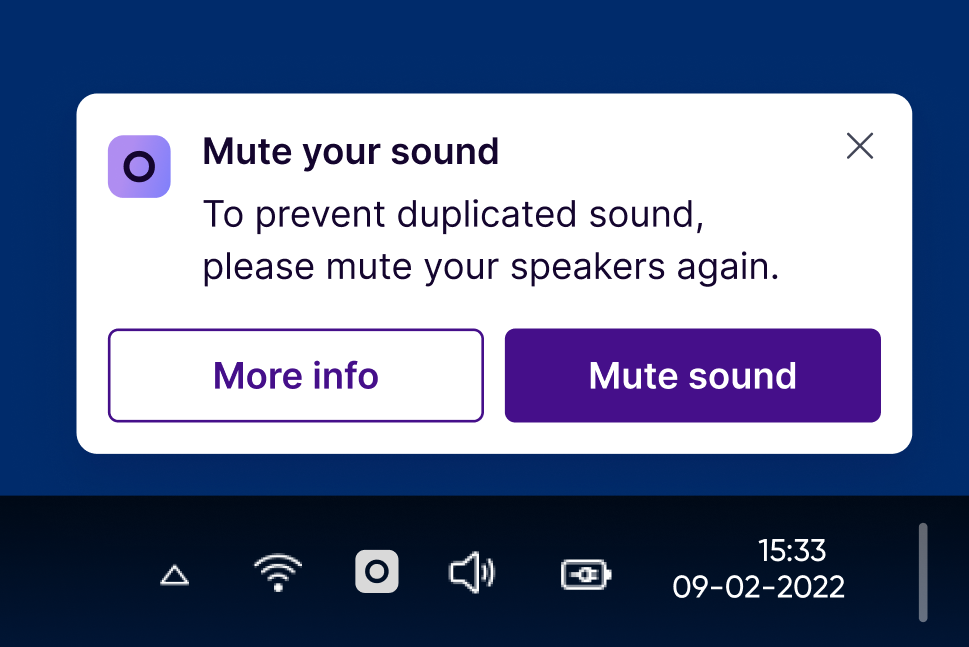 Need more help?
If you need more help, please get in touch with DisplayNote support
Email: support@displaynote.com