For one-time users and users who do not have admin rights on their PC, we have developed the DisplayNote guest app for Windows OS. This version of the app does not require any installation nor administrator privileges. The user simply has to run the file to be able to stream to the desired Montage receiver.
MacOS users without administrator rights can use the same version/file as the regular app for
MacOS, but should run the DisplayNote app without dragging it to the application folder.
Guests can find the application for their OS on our website.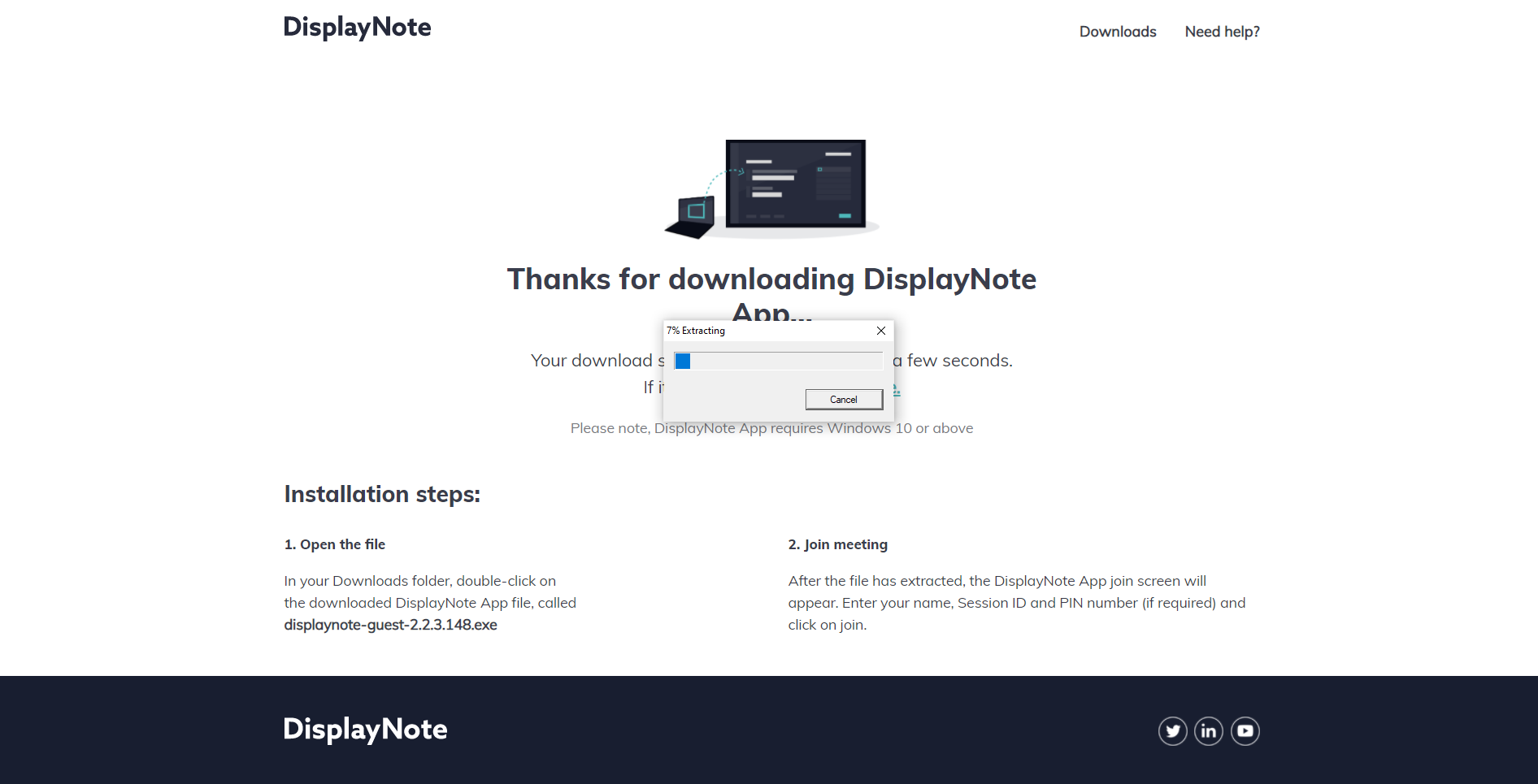 Using the Guest app:
Download the Windows guest app
Double click to install
Wait for the temporary application to extract
Once the app launches, enter your name and session ID to present
Note, once you close the app, it will no longer be available on your PC
Alternatively, as a host, you can download each file and store them on a USB pen for easily providing guests and external users.
Note that you should keep the app updated as we release new versions.