The content of this section assumes that:
You have met the pre-requisites.

You have installed Launcher

You have a license key.
If you do not have a license key, please get in touch with us at launcher@displaynote.com or visit trylauncher.displaynote.com/trial-form to get your trial key.
In this section, we'll go through the application setup from start to finish. Here's what we'll cover:
1. Using and registering your licence
2. Setting up your room calendar
A. License and registration
The first step for all new installations of Launcher is to activate your license key and register your details against the license.
Registering your details is important as it helps us keep you informed on application updates and license renewals.
Follow these simple steps to activate your license and register your details:
1. Run Launcher.
2. Enter your 18-digit license key in the input field and press Activate.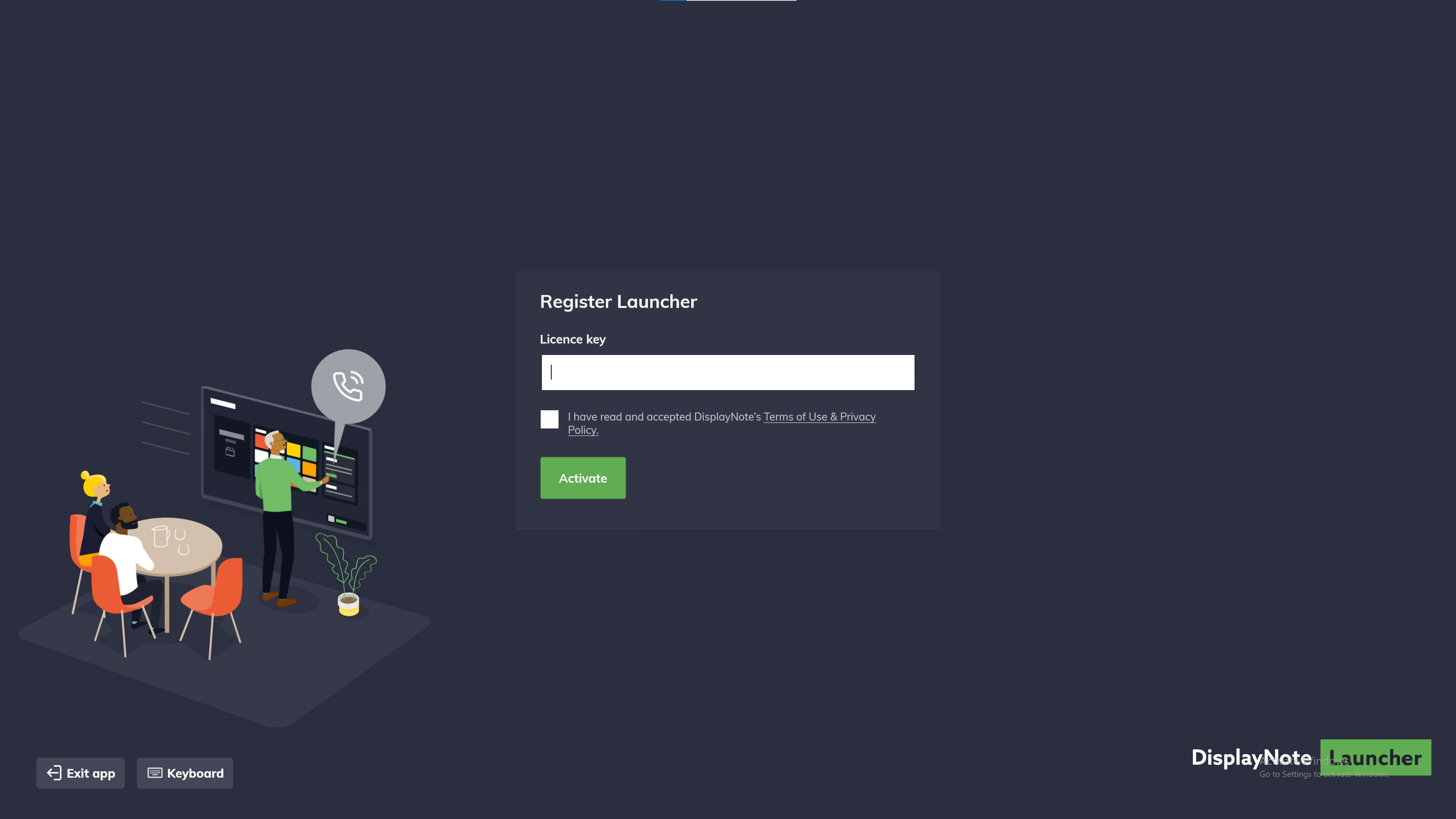 3. When your license key has activated successfully, complete the registration form and ensure you have read and accepted Displaynote's Terms of Use & Privacy Policy. Then, press Register.
4. When your registration is successful, press Set up your device to continue with the application set up.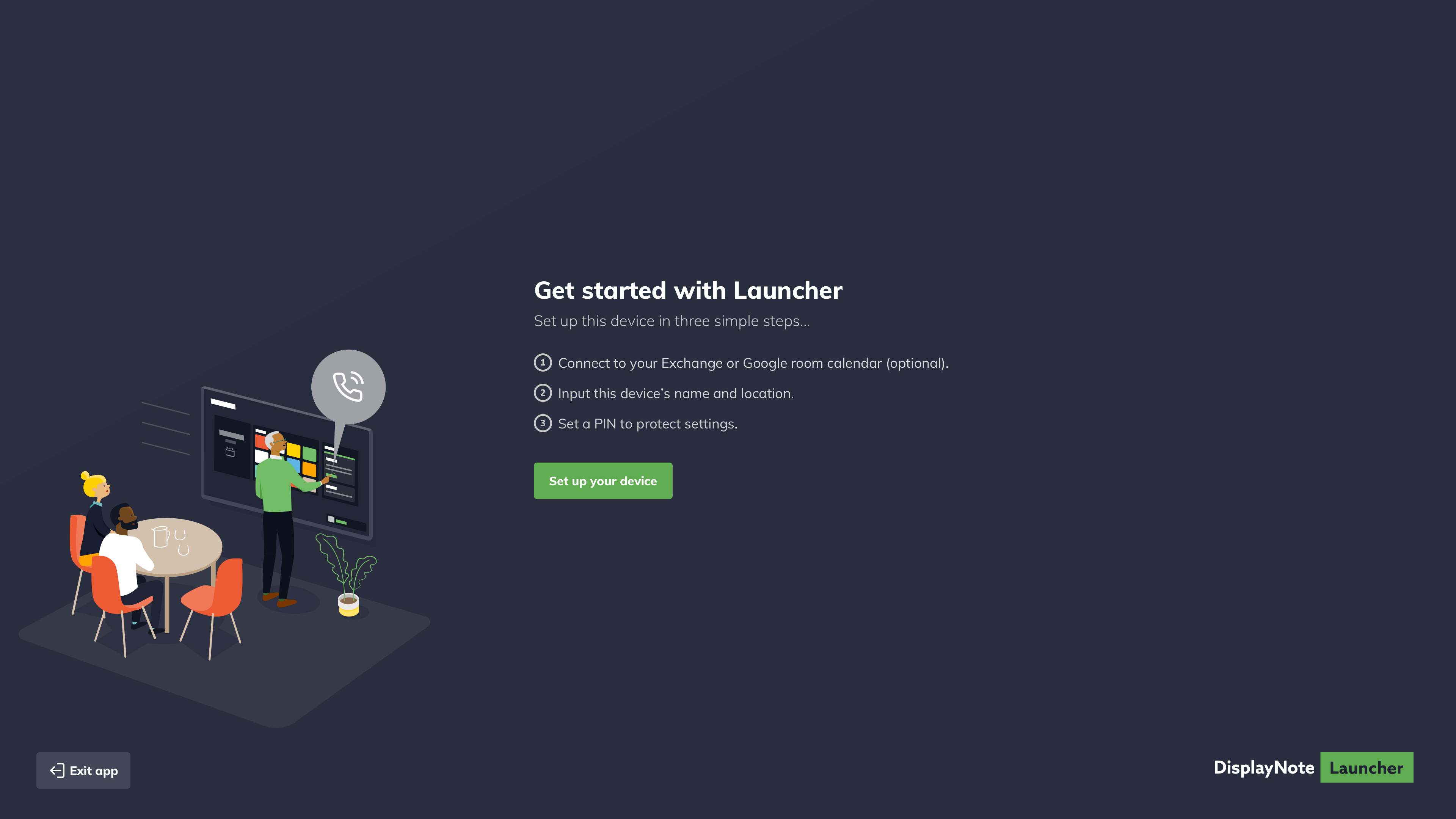 B. Room calendar
Launcher offers two calendar services: Exchange calendar and Google Calendar. Each of these services offers two set up methods, as follows:
Exchange Calendar: Exchange Online; Exchange Server (on-premises)
Google Calendar: Google account; Google API credentials
We've covered these in separate articles:
C. Room details
Room details are requested during the application setup. These are used for identification purposes, for your own benefit, and that of your users.
Room name

The room name is shown on the Launcher home screen. While it is a useful way for users to confirm they are in the right meeting space, it is primarily used by the mobile application as a means of identifying the correct device while scanning for nearby Launcher installations.
Room location
The room location is an optional piece of information to help identify the geographical location of the Launcher device.
To complete this step of the setup, simply type your desired room name and location (optional) and press Next.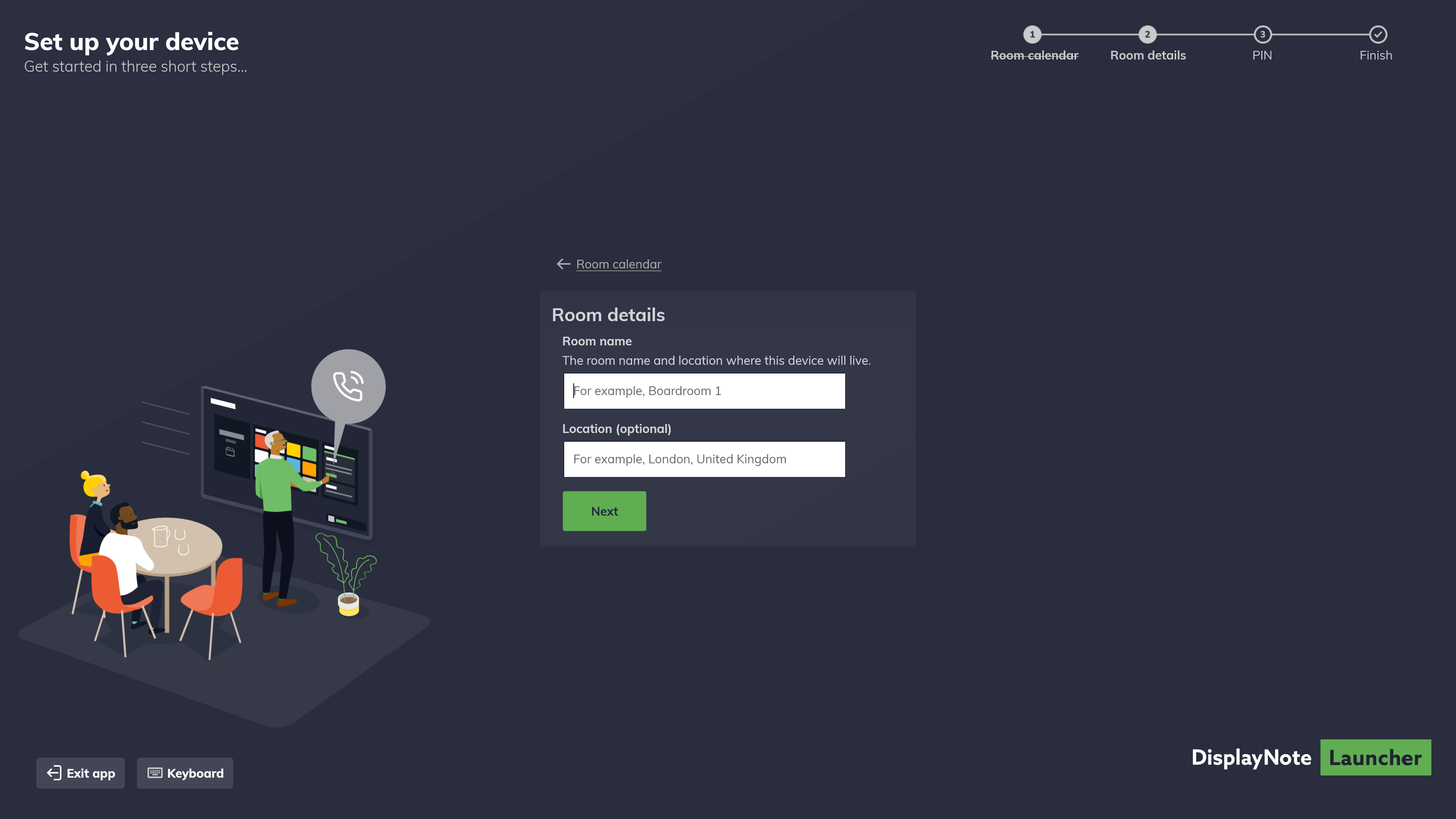 D. Settings PIN
Adding a PIN to Launcher is a required step. The settings PIN limits access to Launcher application settings, protecting the device configuration from those without the sufficient level of access.
To complete this step of the setup, simply type your desired PIN using digits from 0 to 9 and press Set PIN to continue.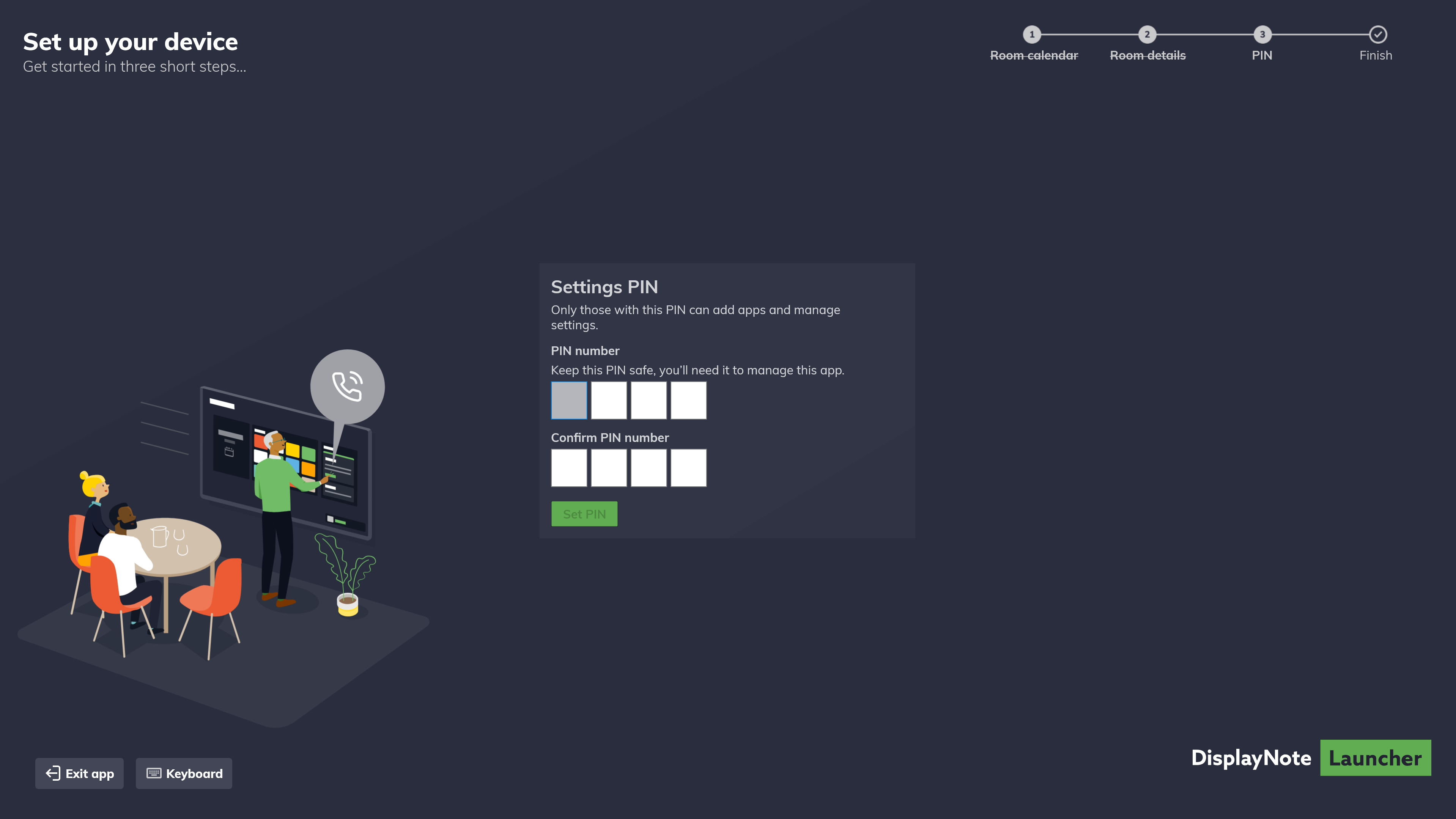 E. Setup complete
The Launcher application set up is now complete. Next, you may wish to add app and web shortcuts or even change the appearance of the home screen. All supplied information along with further configurations is available in the settings, which you can access at any time via the Launcher home screen.