You can select an image (.png or .svg files supported) from your device, which will replace an app or web shortcut icon. This will then allow you to customise the look and feel of your Launcher desktop to suit your needs.
To do this:
Open Launcher settings-->Shortcuts
When adding a shortcut, choose 'Use your own icon'
Select the file you want (.png or .svg file)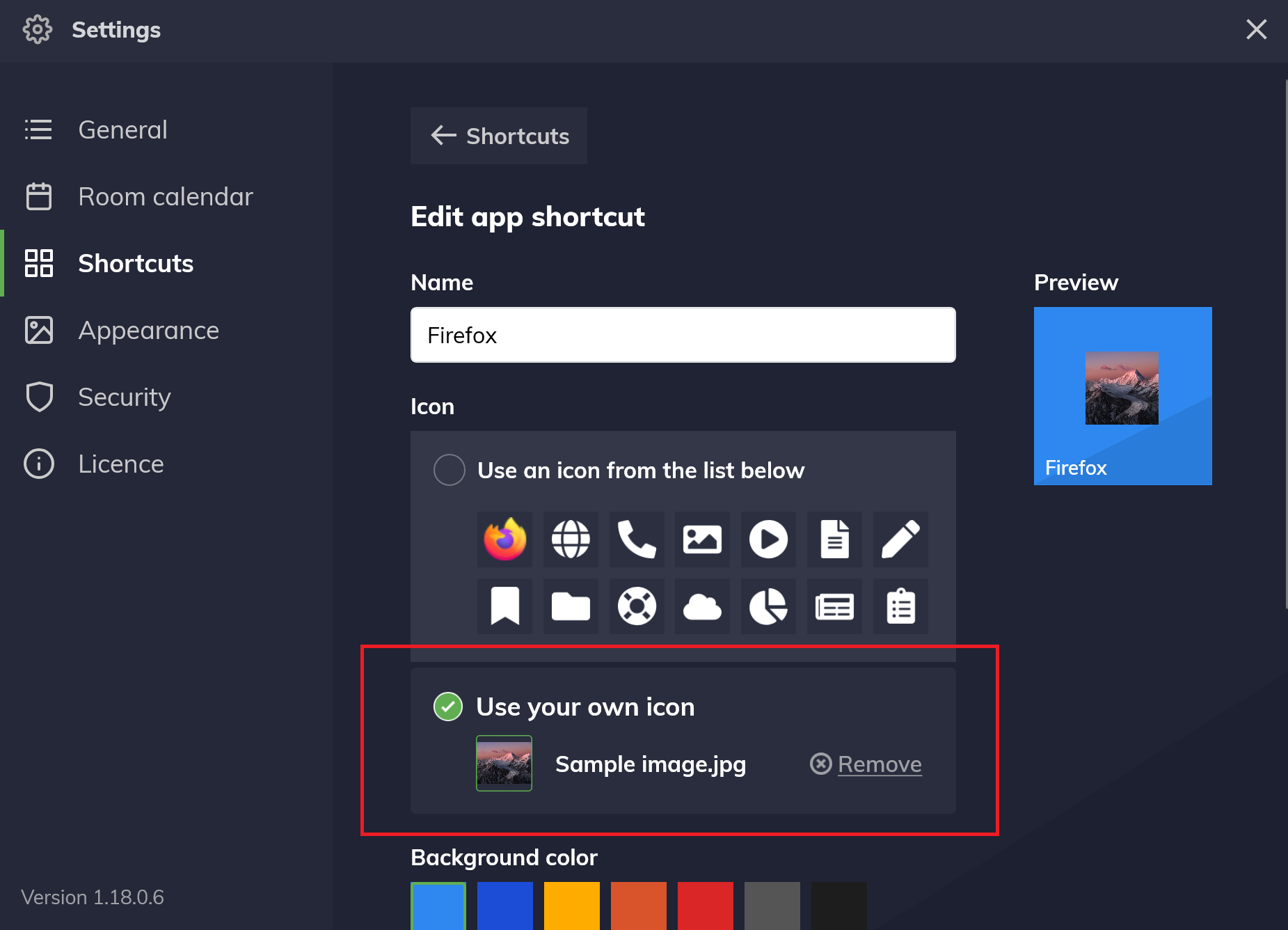 You can also edit an already created shortcut to include your own custom icon.
To remove the custom icon, simply press the 'Remove' button.