This function is available from the application settings. See how to access application settings.
Before we get started you'll need app and/or web shortcuts added to your home screen. Here are helpful articles on how to do just that:
When you're ready, follow these instructions to edit your web and application shortcuts.
1. Go to the Shortcuts section of the application settings.
2. Choose a shortcut from your list of web and application shortcuts under Your shortcuts.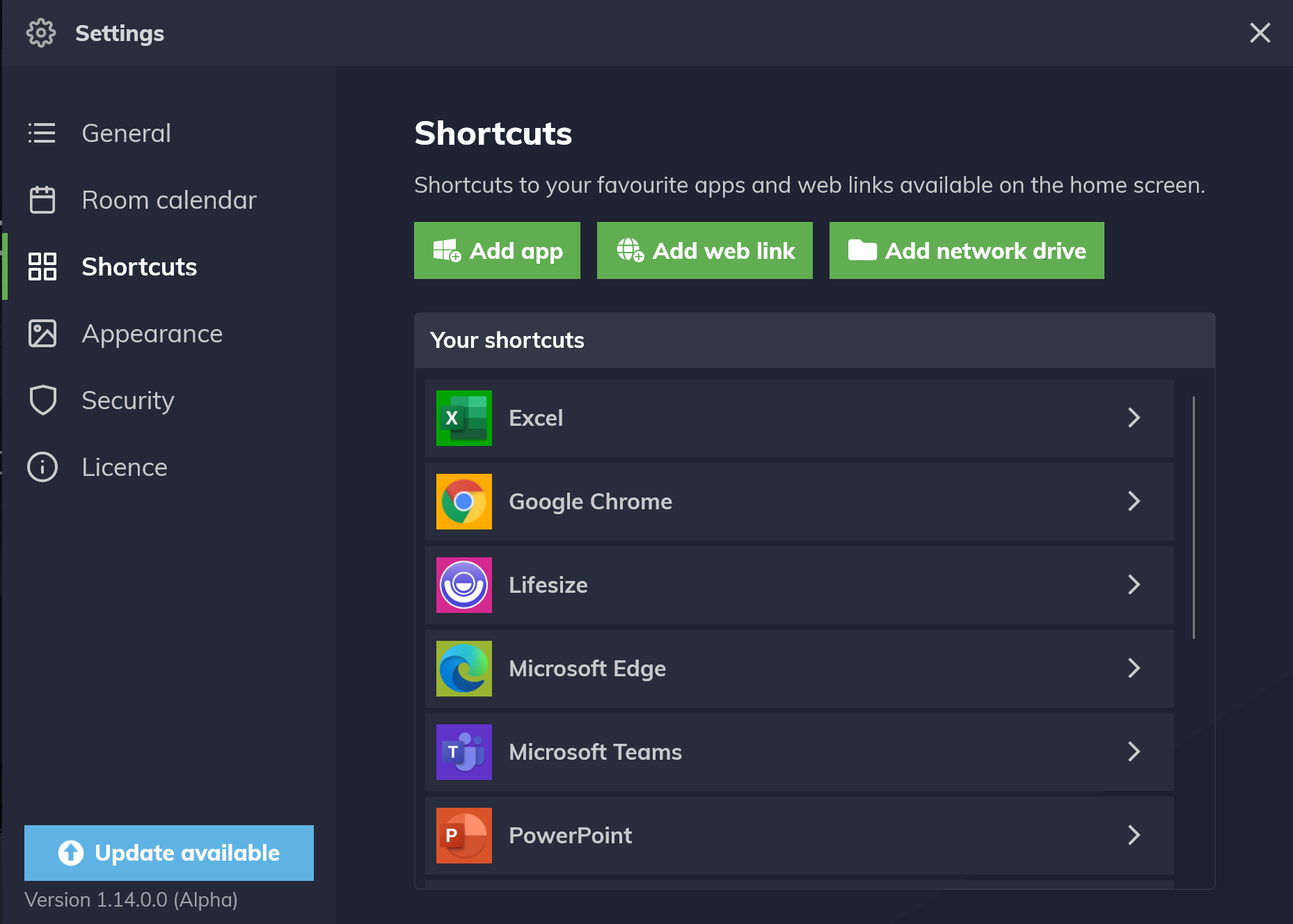 3. A new view appears, where you may change the shortcut parameters:
Editable web shortcut parameters: URL, App mode, Name, Icon, Color.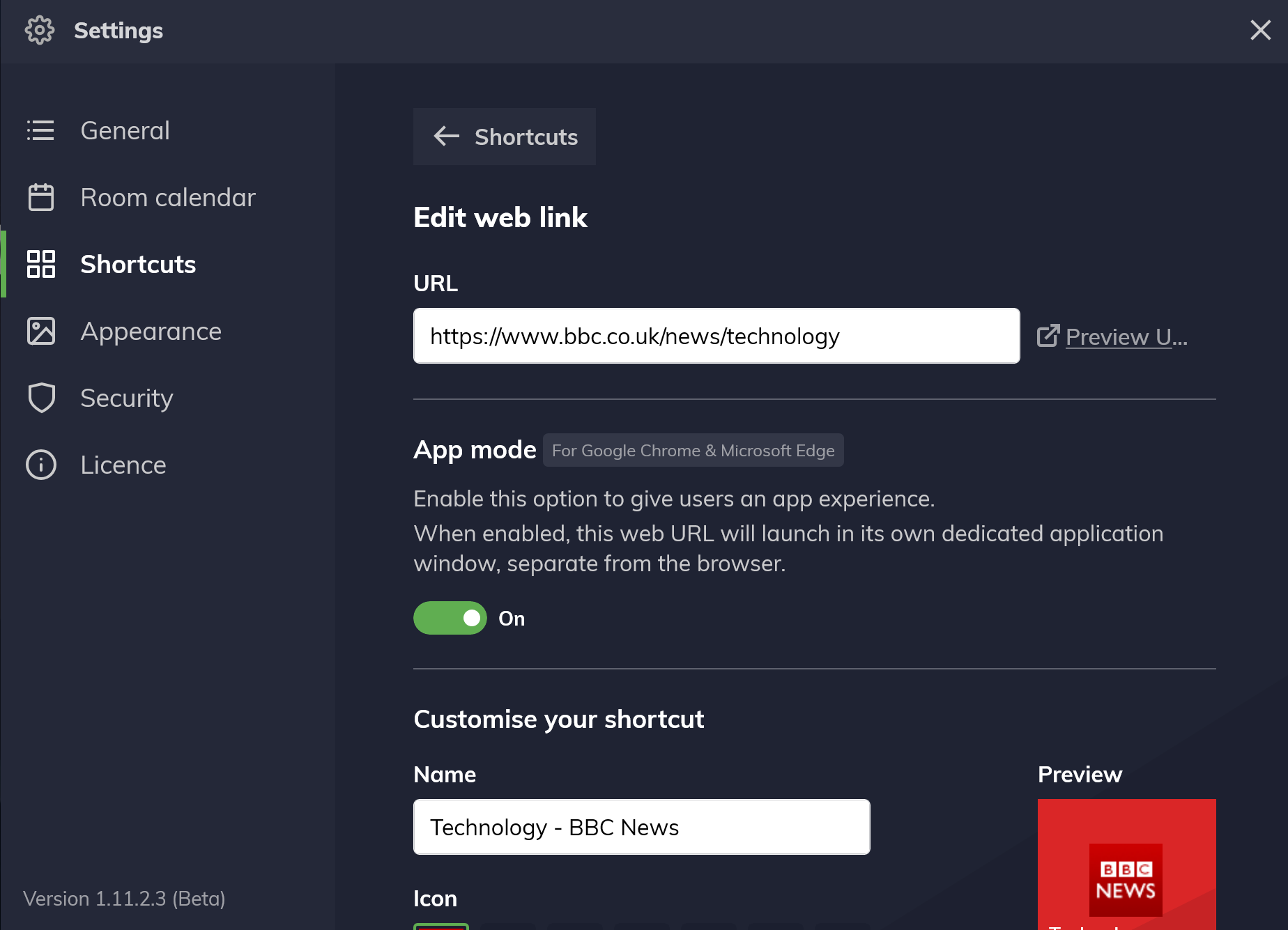 Editable app shortcut parameters: URL, Name, Icon, Background color, Command line arguments.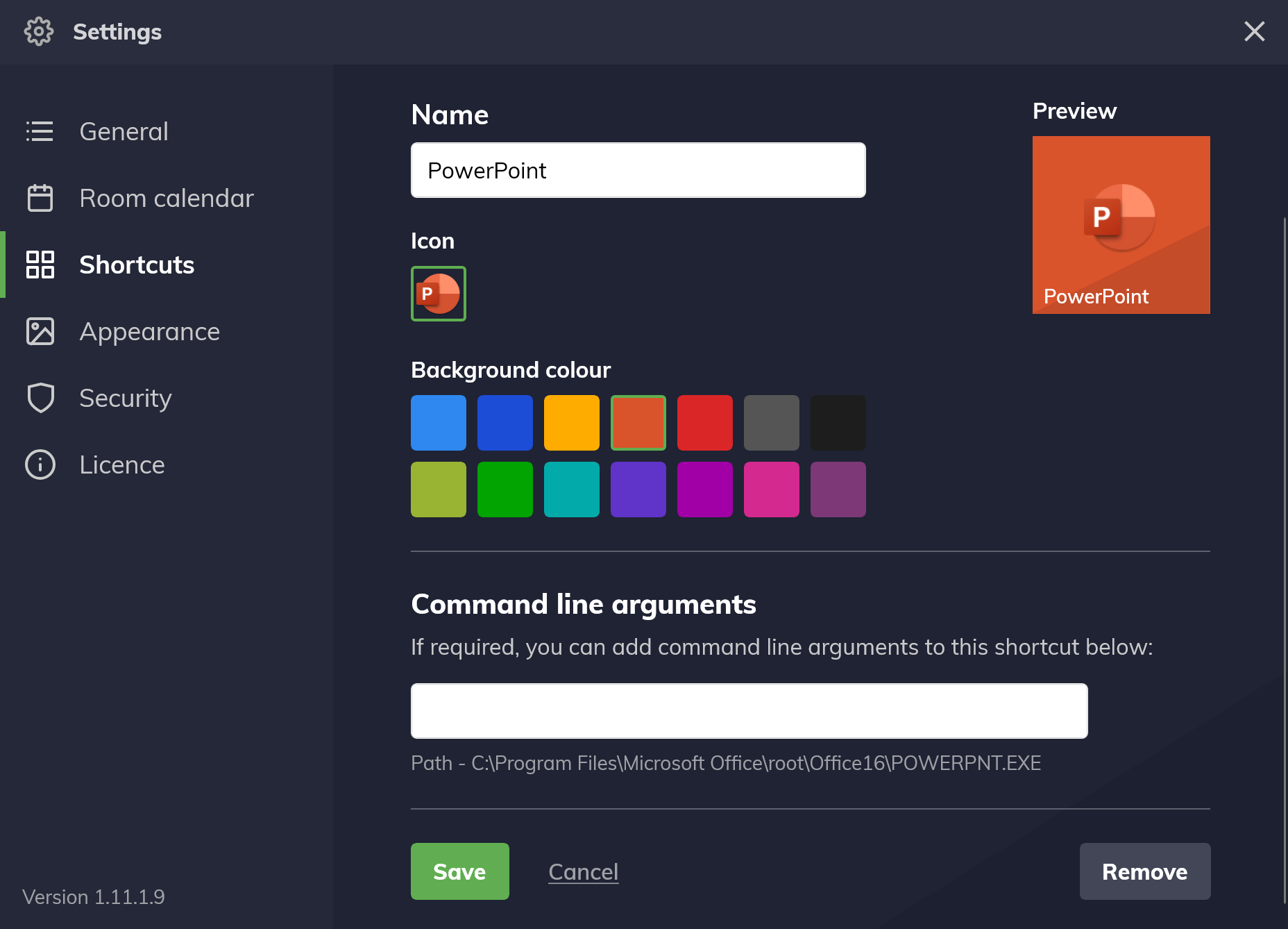 4. When your changes are complete, press Save to apply your changes.
If you're interested, we've got a separate article on Command line arguments.