This function is available from within the application settings. See how to access application settings.
Launcher receives regular updates that introduce new features and functions while also improving the application through routine maintenance of the software and fixes to common or critical issues.
It is strongly recommended to update Launcher regularly to enjoy the best possible experience that the software has to offer.
Updates are carried out 'over-the-air,' meaning that the application will download the update using the internet. When the application is up to date, the version number of the application will be displayed in the settings navigation, to the bottom left of the panel.
When an update is available, a notification appears on the settings button on the home screen. Opening the application settings while an update is available will show a message and prompt you to Install & restart: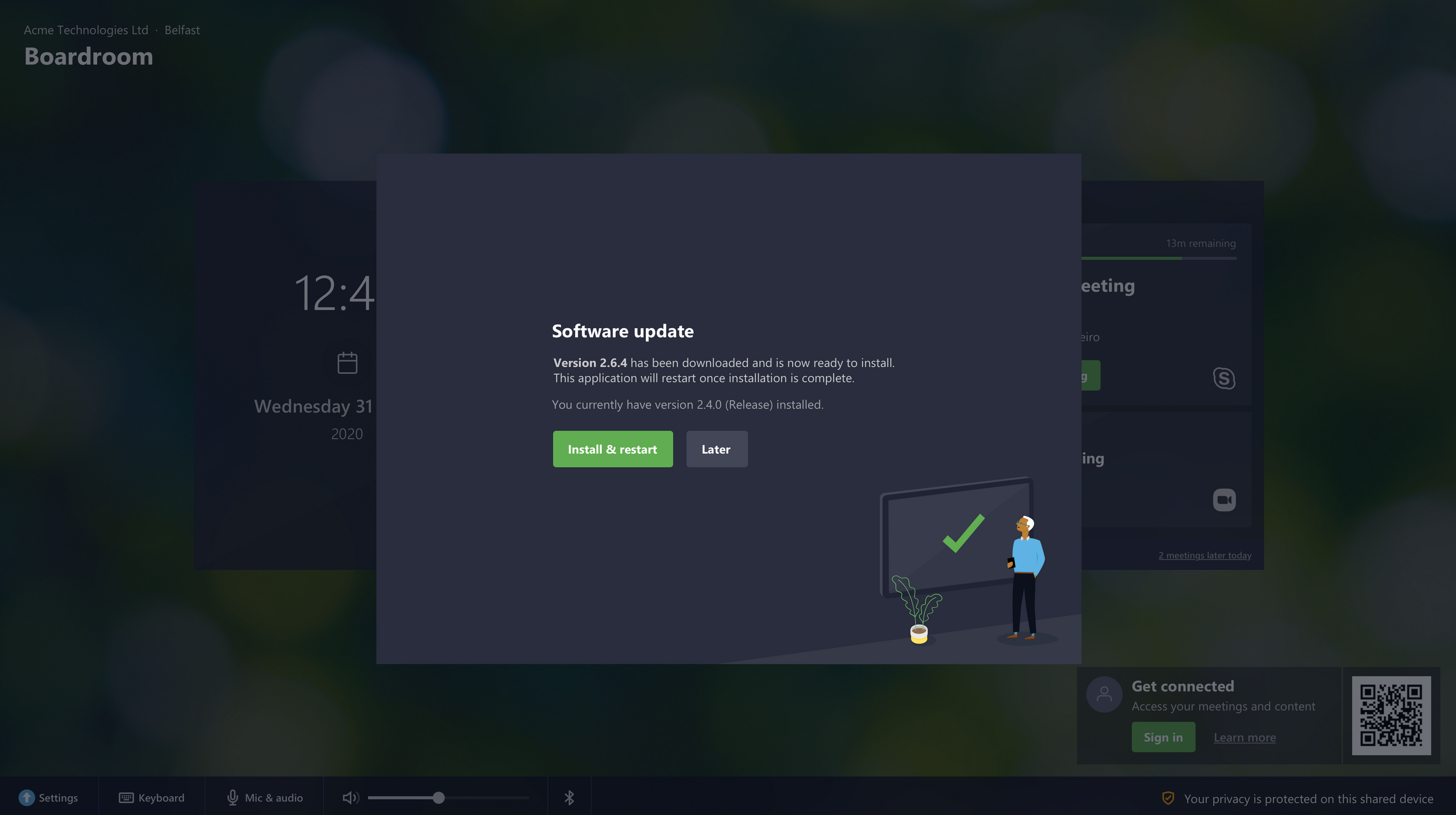 This process will first install the update and then restart the application with the new version installed.
Auto-updates

An auto-update function is available within Launcher, allowing you to set a time window in which updates can be applied, causing minimal disruption.
Follow these steps to set up auto-updates:
Go to the General section of the applications settings.

Under Auto-updates, press the toggle option.

When the toggle option is turned On, you may set a time window of your choosing, by selecting times from the available list, as illustrated below.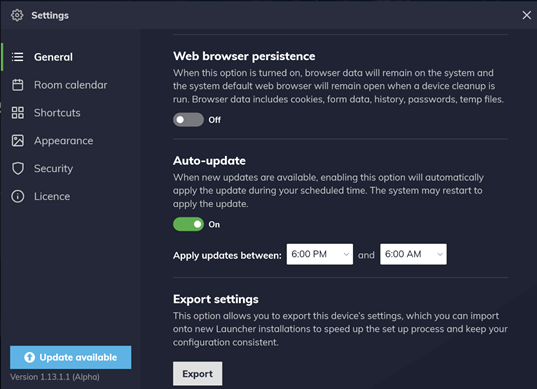 The application will now update automatically when a new version is available.