Microsoft 365 users can sign in using their Microsoft credentials to access their calendar items and OneDrive files via Launcher.
In this section, we'll look at ways you can interact with Launcher and Microsoft services to simplify your meeting room experience.
There are two methods for accessing Microsoft 365 content:
This section covers how you can connect by signing in manually via the Launcher interface. To do this, follow these simple steps:
1. On the Launcher, home screen press Sign in, as illustrated in the example home screen below.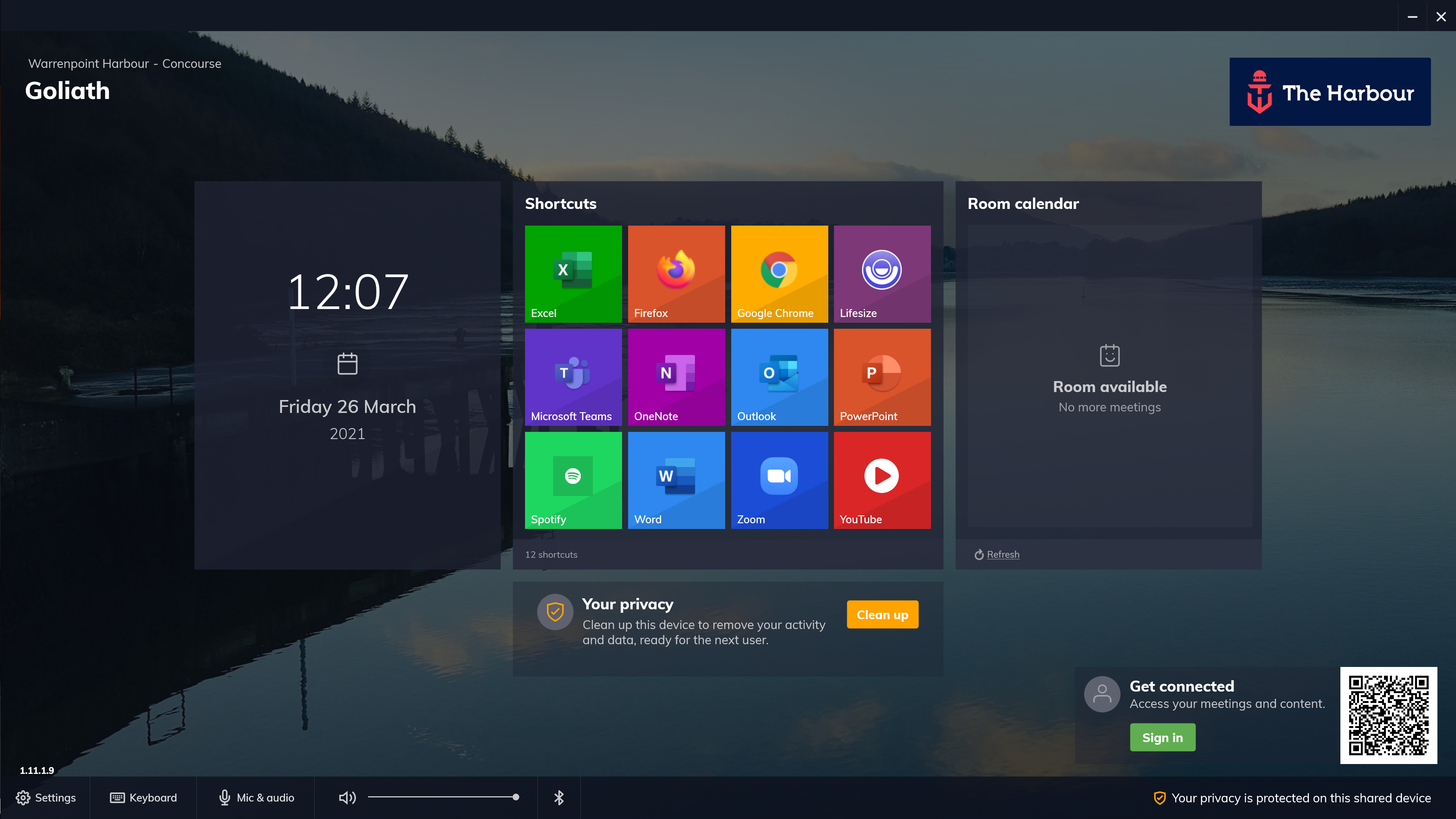 2. The sign-in panel appears. Press Sign in with Microsoft.
3. A Microsoft authentication browser window appears to verify your Microsoft 365 account details. Follow instructions by entering the email address and password to complete the authentication.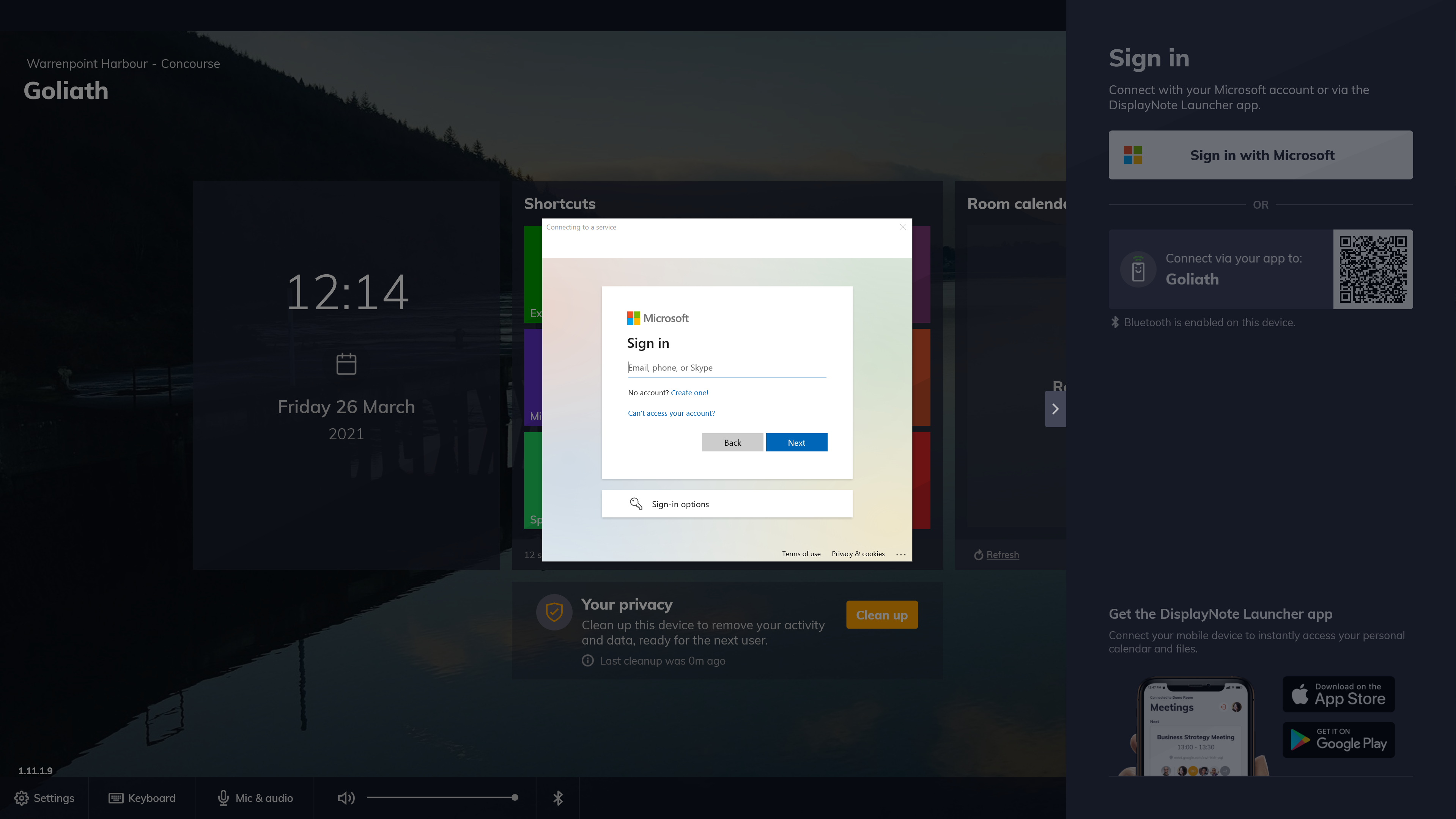 4. When your Microsoft 365 account has been authenticated, you are returned to the Launcher home screen, and you are now signed in. From here, you may access your Microsoft 365 calendar and OneDrive.