You may use a room console in your meeting space (i.e. Logitech Tap). If this is the case, please first ensure that you have met the meeting room requirements.
When you are set up correctly with the meeting room console, any Zoom or Microsoft Teams call will trigger an overlay with call controls and event details on the meeting room console, as illustrated below: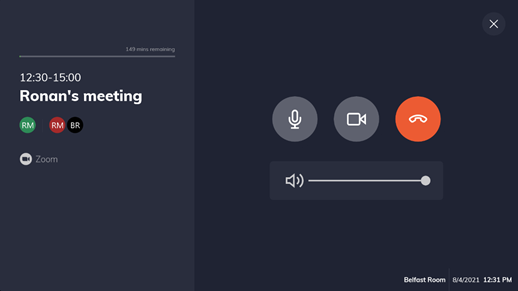 These controls are as follows:
Toggle microphone on or off.

Toggle camera on or off.

End call.

Control system volume.