When connected to the Launcher on Windows you can access your personal Outlook calendar events.

Before you start, here are some helpful articles for getting connected to Launcher:
When you're connected, you can launch calls on the Launcher device with one touch. If you want to launch calls using your mobile, there's an article on that: Launching calls via mobile.

Let's see how we can launch calls via the Windows application:
1. When connected to Launcher, look to the bottom right of the main meeting room display, where the sign in information is held. Press on the tile with the Outlook icon labeled My Calendar.
2. A window appears, showing your Outlook calendar events as follows:
Event title, time, and attendees.

If your calendar event has been set up with a video call, an option labeled Launch now is shown along with an icon to represent the video conference tool that will be used for the call (i.e., Teams, Zoom, etc.).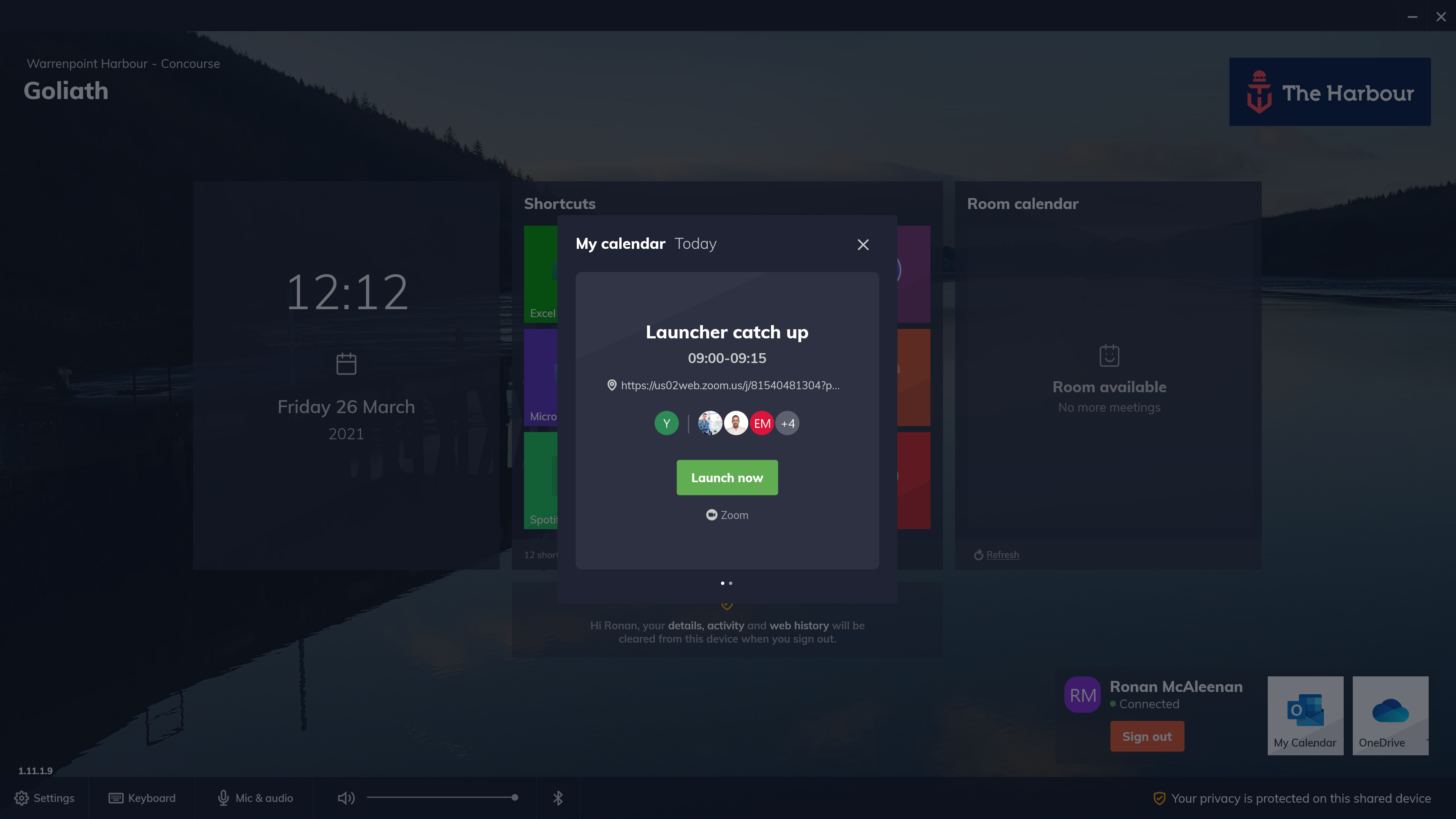 3. Press Launch now.
4. Your call will automatically start on the meeting room display.